Hello, my name is
Anushka Srivastava
I am a
Fullstack Developer
I'm a Fullstack Developer with over 4 years of experience, specializing in creating and developing robust web applications and systems. My expertise spans both front-end and back-end technologies, allowing me to deliver end-to-end solutions with efficiency and quality.
Download CV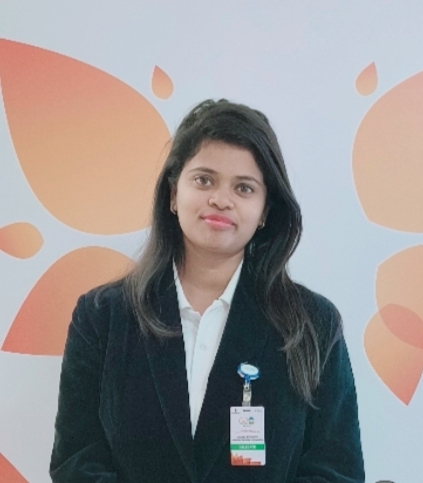 I'm Anushka Srivastava and
Web Developer
I am an enthusiastic, responsible, and passionate individual with a curiosity to learn and implement new technologies. Coding is my love, and I am a focused and hardworking professional. One of my strengths is creating a positive atmosphere wherever I go, while my weakness is my relentless attitude of never giving up until I achieve my goals. In my leisure time, I enjoy traveling and my hobbies include listening to songs and dancing.
Education
Gautam Buddha University, Greater Noida
2019-2023
BTech in Computer Science
Grade : 8.76 CGPA
St. Mary's Convent Inter College, Prayagraj
2016-2018
ISC Board - PCM + Computer Science
Grade : 86.25%
St. Mary's Convent Inter College, Prayagraj
2005-2016
ICSE Board - Computer Applications
Grade : 88.2%
Work Experience
Jaikvik Technology India Pvt Ltd.
Software Developer
Aug-Present, 2023
Thirstysea Pvt Ltd is a London-based software development house specializing in mobile and web products.

Dedicatedly elevating software solutions with code excellence and on-time delivery.
Seamlessly collaborating for user-driven enhancements and application integration.
Gaining hands-on experience in utilizing technologies like HTML5, CSS3, JavaScript and Bootstrap4 to deliver efficient and robust solutions.

Thirstysea Pvt Ltd
Web Developer
July-Aug, 2022
Thirstysea Pvt Ltd is a London-based software development house specializing in mobile and web products.

Worked on a project delivering tailored Maths solutions for Competitive Maths papers.
Composed Maths solutions, debugged code, fixed bugs and improved functionality.
Gained hands-on experience in utilizing technologies like Katex, Toml, Node.js and React.js to deliver efficient and robust solutions.

The Upift Project by GirlScript Foundation
Data Structure and Algorithm Mentor
June-Sept, 2021
The Uplift Project by GirlScript is a global initiative focused on empowering individuals to elevate their knowledge, skills, and potential to new heights.

Conducted interactive live classes to teach the intricacies of DSA, ensuring effective learning and engagement among the mentees.
Dedicated extra sessions to resolving doubts and clarifying concepts for the mentees, helping them overcome challenges and gain a deeper understanding of the subject matter.
Provided daily programming assignments and conceptual exercises to the mentees, evaluating their progress and providing constructive feedback for improvement.
Organized weekly quizzes to assess the mentees and set up problems for monthly coding contests, encouraging the mentees to apply their problem-solving skills in a competitive environment.
Let's Grow More Summer of Code
Open Source Contributor
June-Aug, 2021
LGMSOC (Let's Grow More Summer of Code) is a month-long online program that aims to promote student involvement in open source software development, providing mentorship from experts in the open source community.

Actively contributed to projects such as Musicophilia, Movie-Streaming-Website, and DSA Playyards.
Primarily worked on data structures and gained hands-on experience in HTML5, CSS3, and JavaScript.
Collaborated with other developers on Git and GitHub, utilizing version control and collaborative development practices.

The Climber - My Captain
Campus Ambassdor
Sept-Nov, 2020
The Climber - MyCaptain provides beginner to advanced Live & Online Cohort based courses in the fields of Business, Content, Design and Product.

Engaged in extensive interactions with individuals, effectively communicating the benefits of the workshops offered by MyCaptain
Through persuasive communication, I successfully convinced several individuals to join MyCaptain workshops, showcasing the value and advantages they would gain from participating.
Developed compelling and informative messages that highlighted the importance of joining the workshops and outlined the tangible benefits participants would receive.
Played a supportive role by assisting and guiding interested individuals throughout the enrollment process, ensuring a seamless and hassle-free experience for them.
Leveraging social networking sites, I amplified the reach of promotional messages, resulting in increased sales and a broader audience base, leading to greater participation in MyCaptain workshops.
Cologne Prime
Frontend Developer
Aug-Sept, 2020
Cologne Prime is a budding startup dedicated to providing innovative products that will improve your daily lifestyle.

Developed online payment system requires users to fill in their details in a user-friendly form, ensuring accurate information for smooth transactions.
Users are provided with three payment modes - credit/debit card, PhonePe, and cash on delivery - allowing them to choose the method that suits their preference.
System's user interface is designed using HTML5 and CSS3, resulting in a visually appealing and responsive design.

Leadership
Techno Cultural Club, GBU
General Secretary
Dec, 2021 - July, 2023
Techno Cultural Club is a technical club at Gautam Buddha University focused on enhancing students' technical skills in various technologies. Through a range of activities and events, the club provides opportunities for students to learn, grow, and excel in their chosen fields.

Leading Club of 700+ Members at Gautam Buddha University is dedicated to creating a vibrant community of technical enthusiasts.
Organizing diverse events like hackathons, technical competitions, and tech talks, providing students with platforms to showcase their skills and learn from industry experts.
Actively hosts and anchors a variety of technical events and prize ceremonies, ensuring a smooth and engaging experience for participants and attendees.
Ensuring active student participation in hackathons, competitions, and other technical activities. This involvement helps students enhance their skills and gain valuable experience.
Creating content and promotional materials including developing informative pieces, promotional messages, and designing videos and posters as needed.
Build a community of technical enthusiasts which serves as a platform for collaboration, knowledge sharing, and networking among students with a shared passion for technology.

Placement Cell, GBU
Training and Placement Main Coordinator
July, 2021 - July, 2023
The placement cell at a college plays a crucial role in facilitating the recruitment process and helping students secure job opportunities.

Managing and monitoring social media platforms to disseminate information about job openings, internship opportunities, and career-related events.
Liasing with students and employers during the placement process and interact with employers to coordinate interviews, assessments, and other placement-related activities.
Responsible for creating informative content pieces, such as job descriptions, company profiles, and placement guidelines.
Research to identify potential employers and job opportunities aligned with students' interests and qualifications.

Codechef GBU Chapter
Outreach and Media Lead
July, 2021 - June, 2023
CodeChef GBU Chapter is a programming club that operates under the guidance of CodeChef and is run by official Chapter Leaders who are mentored by CodeChef.

Ensures that students actively participate in coding contests and events.
Managing and monitoring social media channels to disseminate information about coding contests, events, and other relevant updates.
Working towards increasing brand visibility and maintaining consistency regarding competitive programming on the campus.
Responsible for creating content pieces that provide valuable information to members which includes resources, tutorials, and guidelines related to competitive programming.

Portfolio
Projects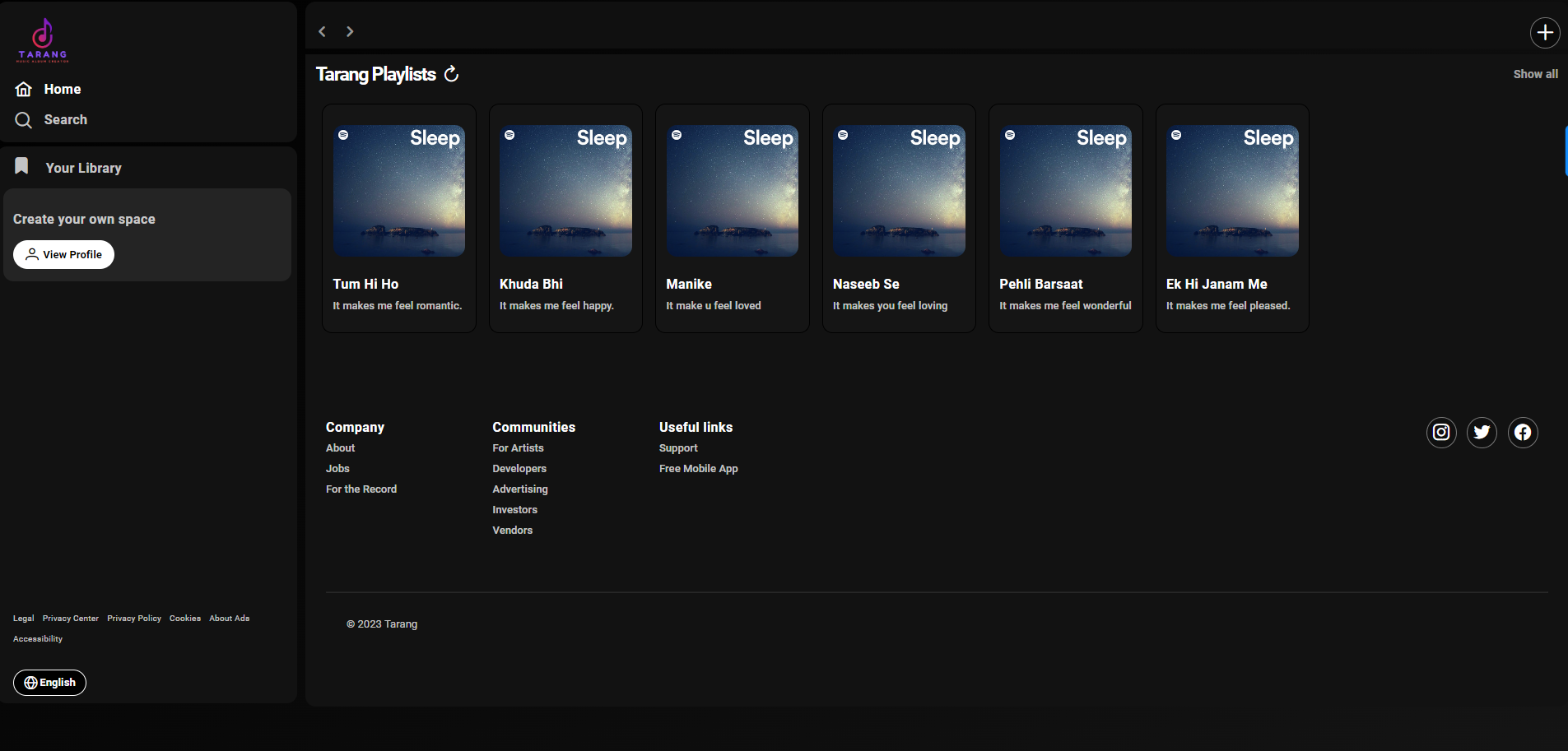 Tarang - Music Album Creator
Designed and implemented a music streaming platform with song uploading and playback capabilities, akin to Spotify.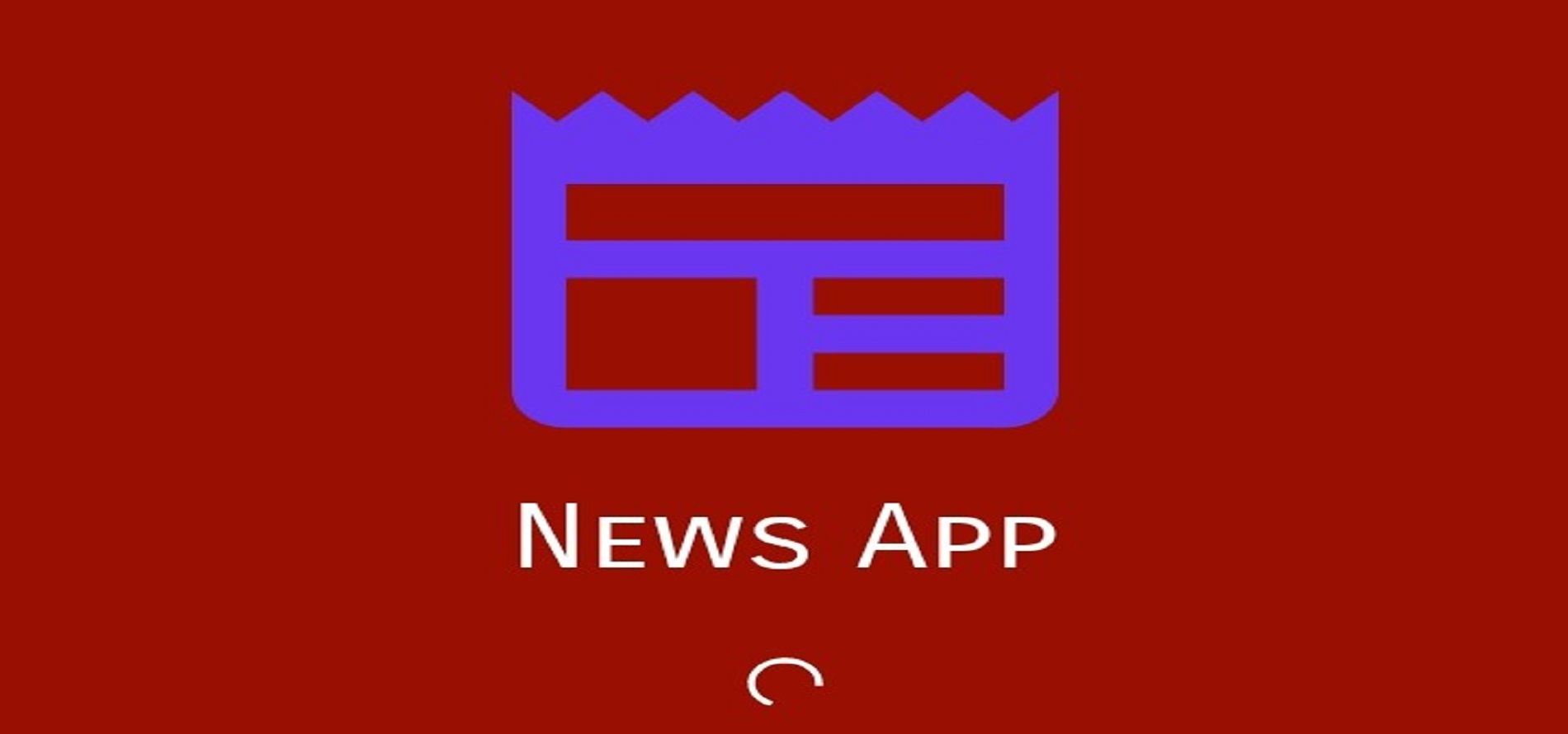 News Android App
Created a cutting-edge News Android App for LinkedIn, offering real-time industry updates and personalized content recommendations. by integrating sleek design and seamless navigation, enhancing user engagement.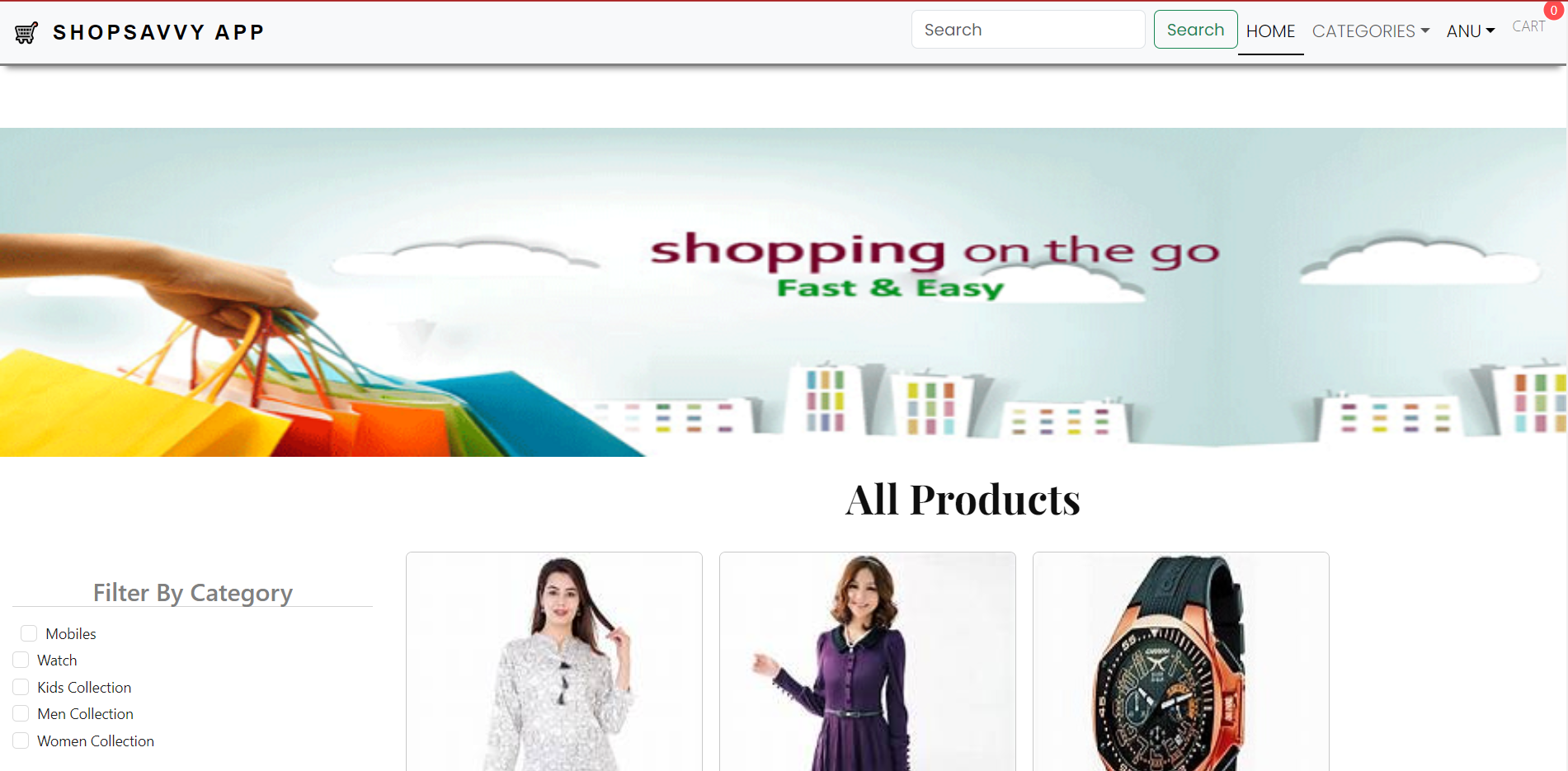 Shopsavvy - Ecommerce App
Developed a robust e-commerce application, seamlessly integrating multiple payment gateways for a user-friendly shopping experience. The application offers secure transactions, a user-friendly interface, and efficient order management, ensuring a seamless online shopping journey for customers.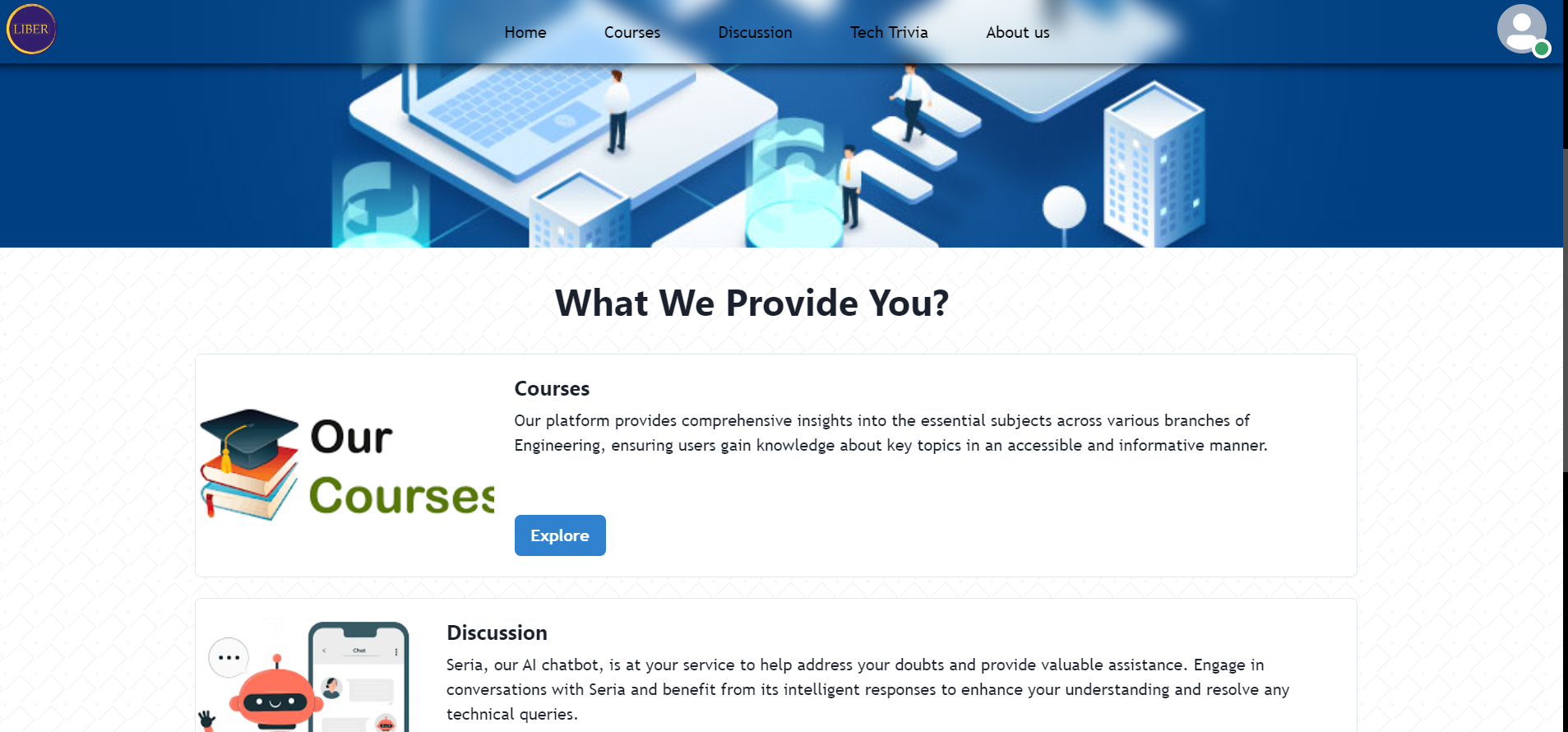 Liber - Study Partner
Developed a learning platform that provides curated links to the best courses and tech trivia for users to enhance their knowledge. Additionally, we integrated a GPT-powered AI chatbot to address users' technical doubts. The platform's UI was built using React.js and ChakraUI, while the backend utilized Node.js, MongoDB, and APIs to ensure seamless functionality.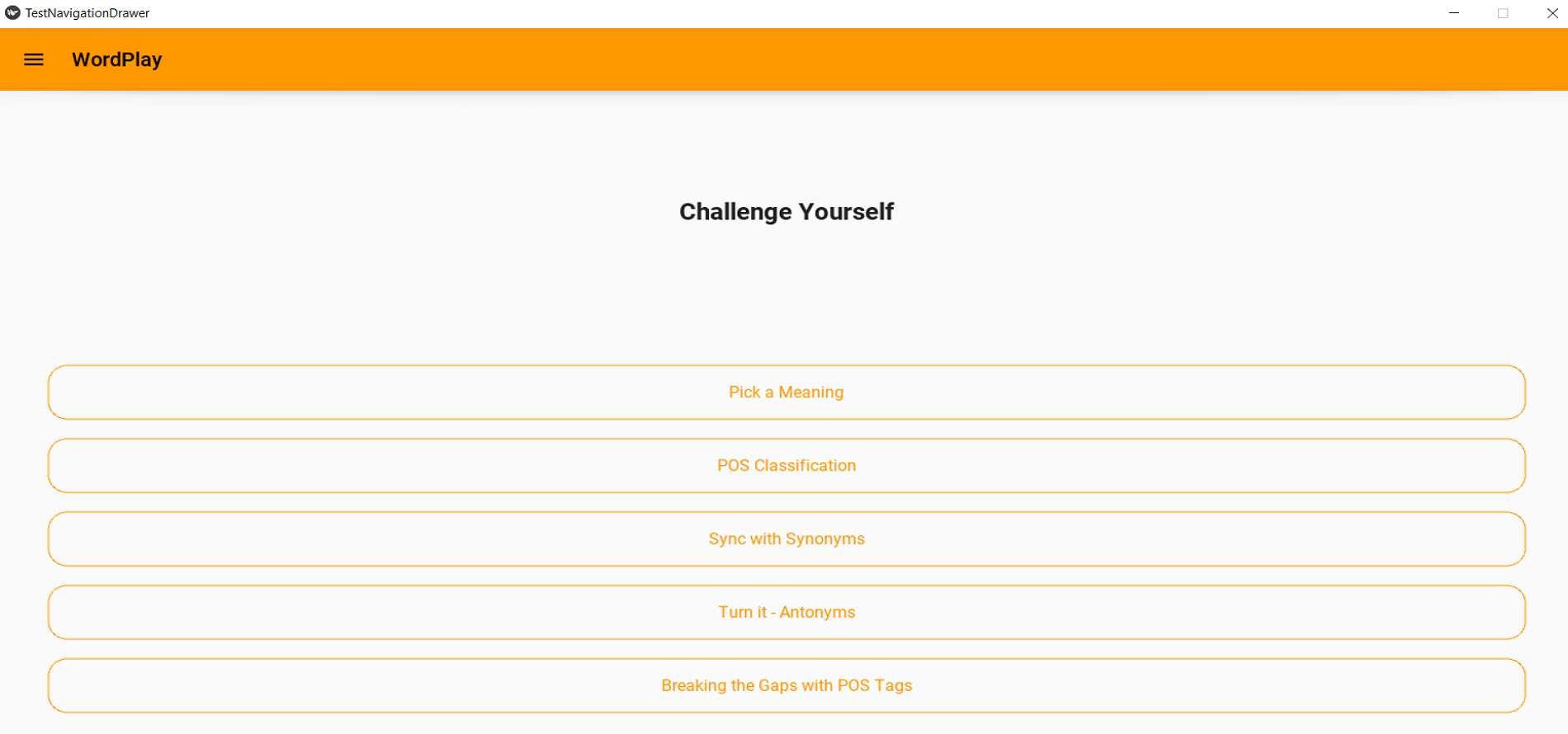 WordPlay App
During HTM Hackathon 2.O organized by MLH Fellowship and Sudan's Tech, we developed a WordPlay App that creates a learning environment by offering grammar insights through English games. The app utilized web scraping for data import, Python for the backend, and Kivymd to create a user interface (UI) for an immersive experience.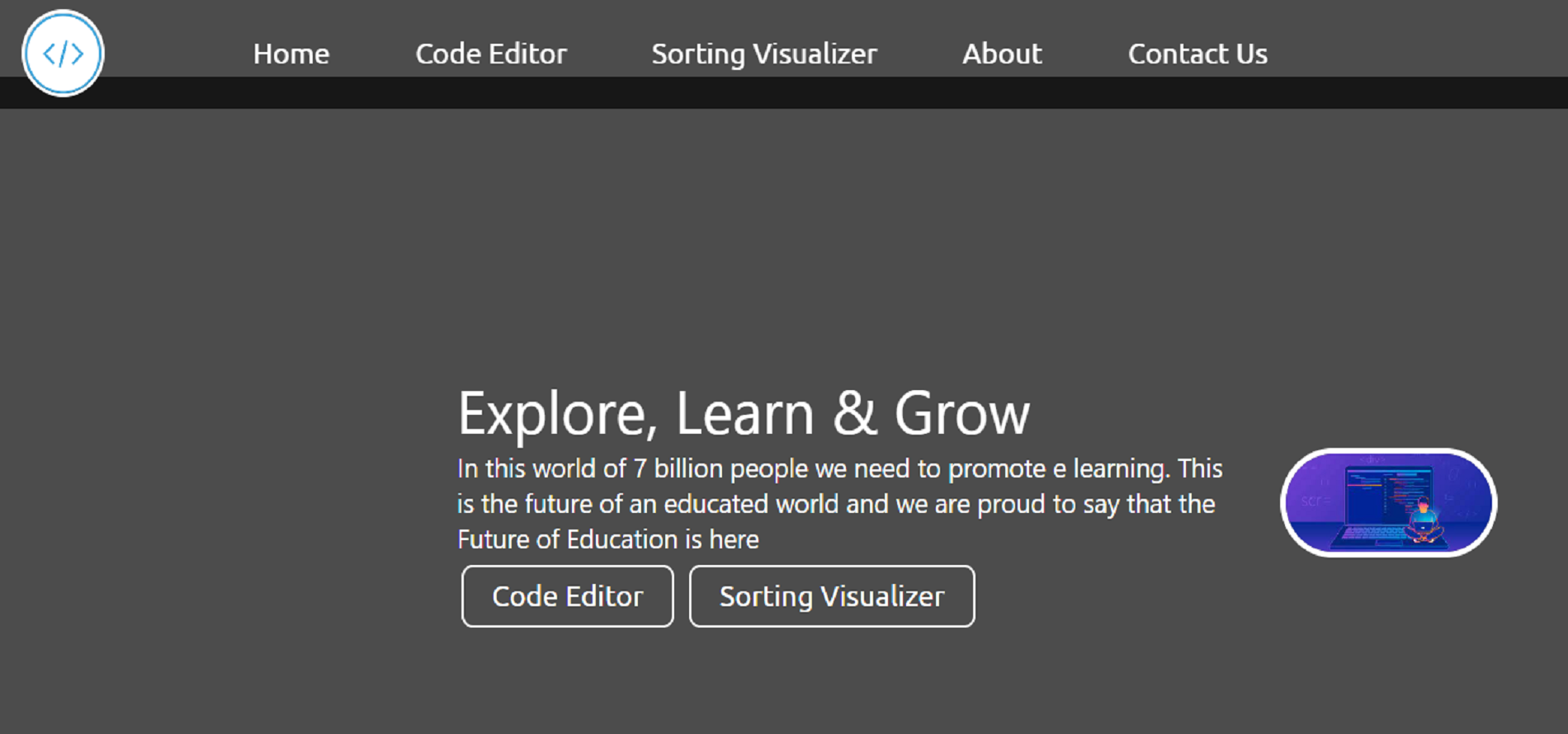 Coders Point
Developed a learning and practice platform for coders, featuring a CodePen-like code editor that enables users to write and test code snippets in real-time. Additionally, we implemented sorting visualizers to visually demonstrate various sorting algorithms. The platform was built using HTML, CSS, JavaScript, and Bootstrap to ensure a responsive and interactive user experience.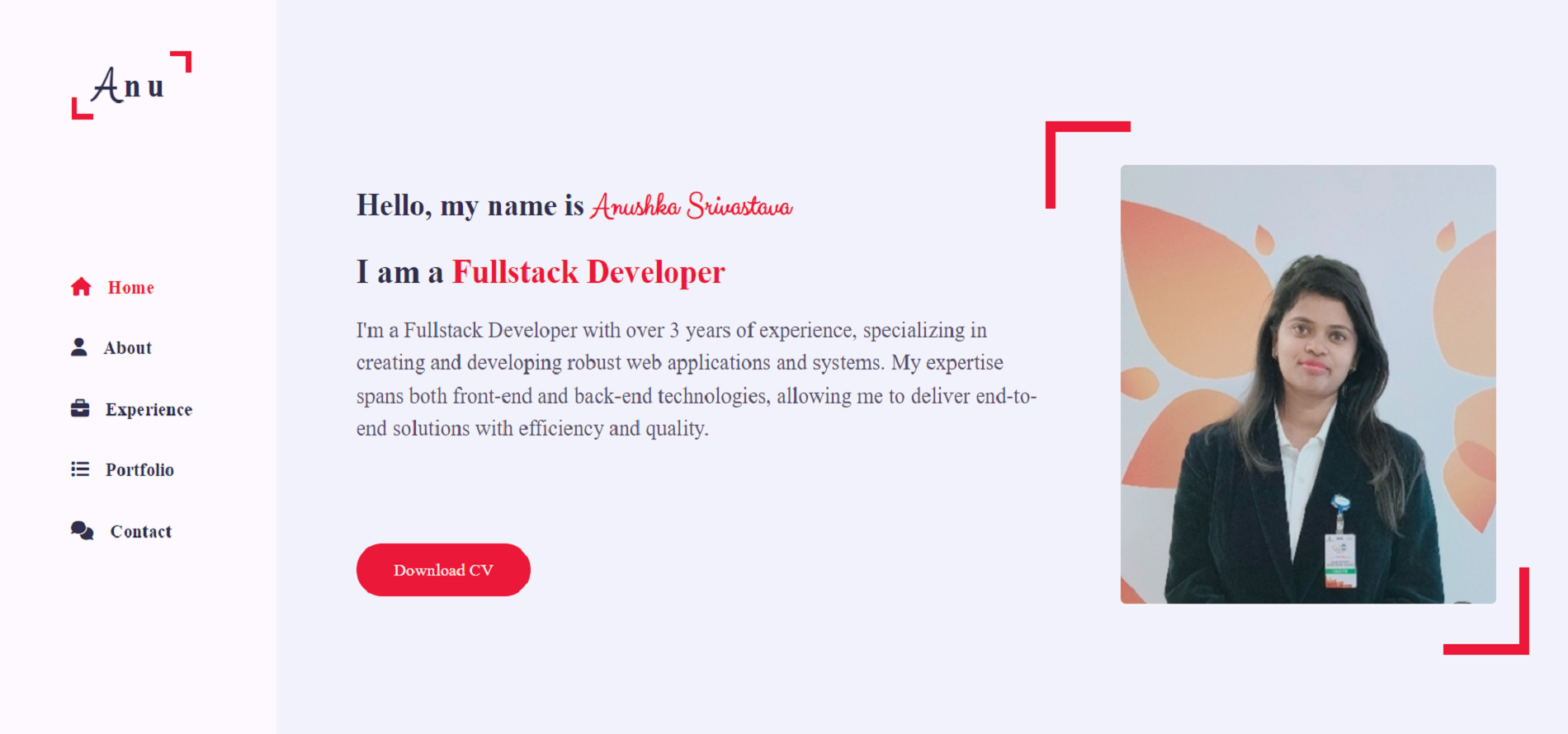 Portfolio Website
Developed a responsive portfolio website as an extension of my resume, offering a convenient platform for potential clients and recruiters to access my education, work experience, achievements, and more. The website was built using HTML5, CSS3, Bootstrap 4, and JavaScript, ensuring a visually appealing and user-friendly interface.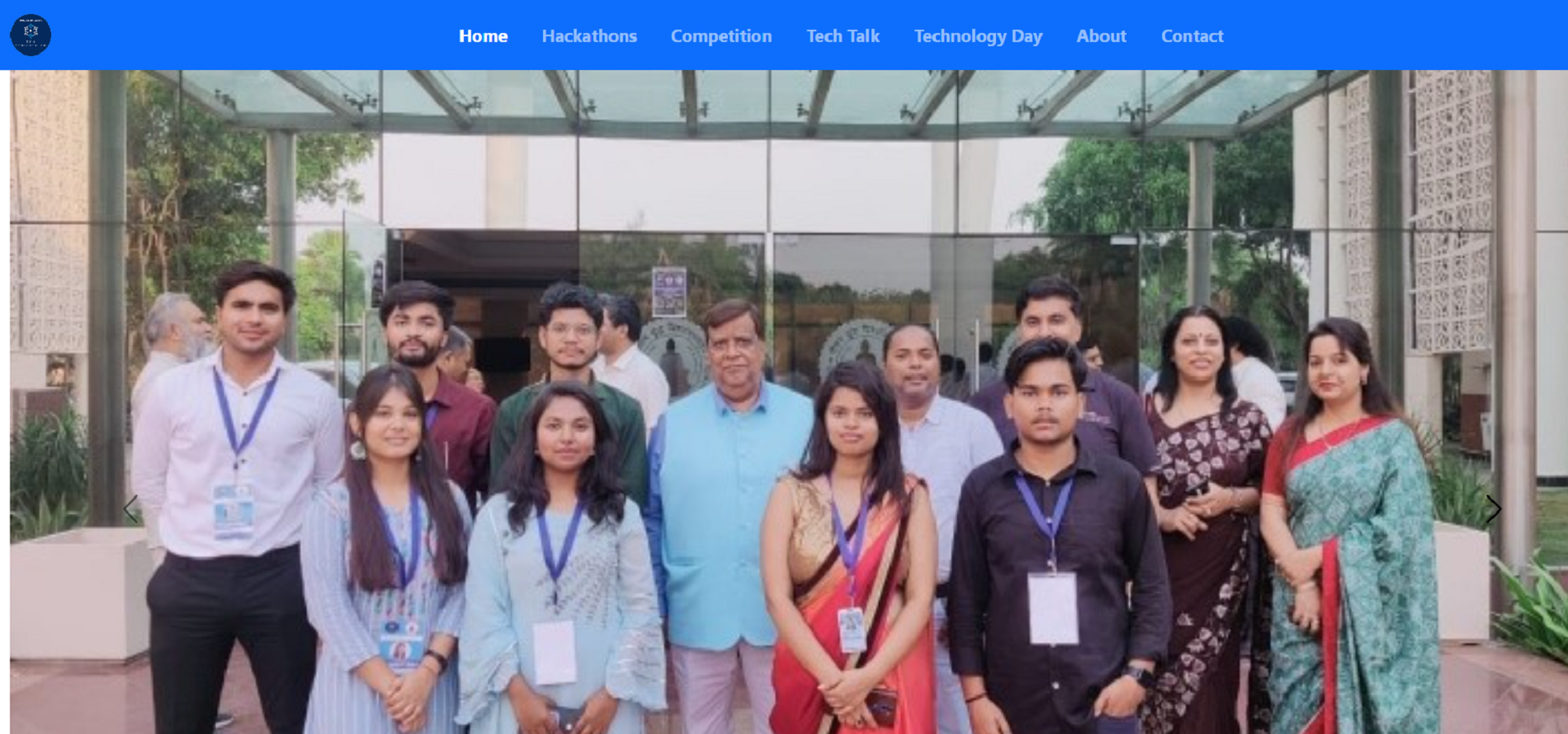 Techno Cultural Club, GBU
Developed the official website for the Techno Cultural Club of GBU, utilizing a tech stack of HTML5, CSS3, JavaScript, and Bootstrap. The website is designed to provide a visually appealing and user-friendly experience, showcasing the club's activities, events, and achievements.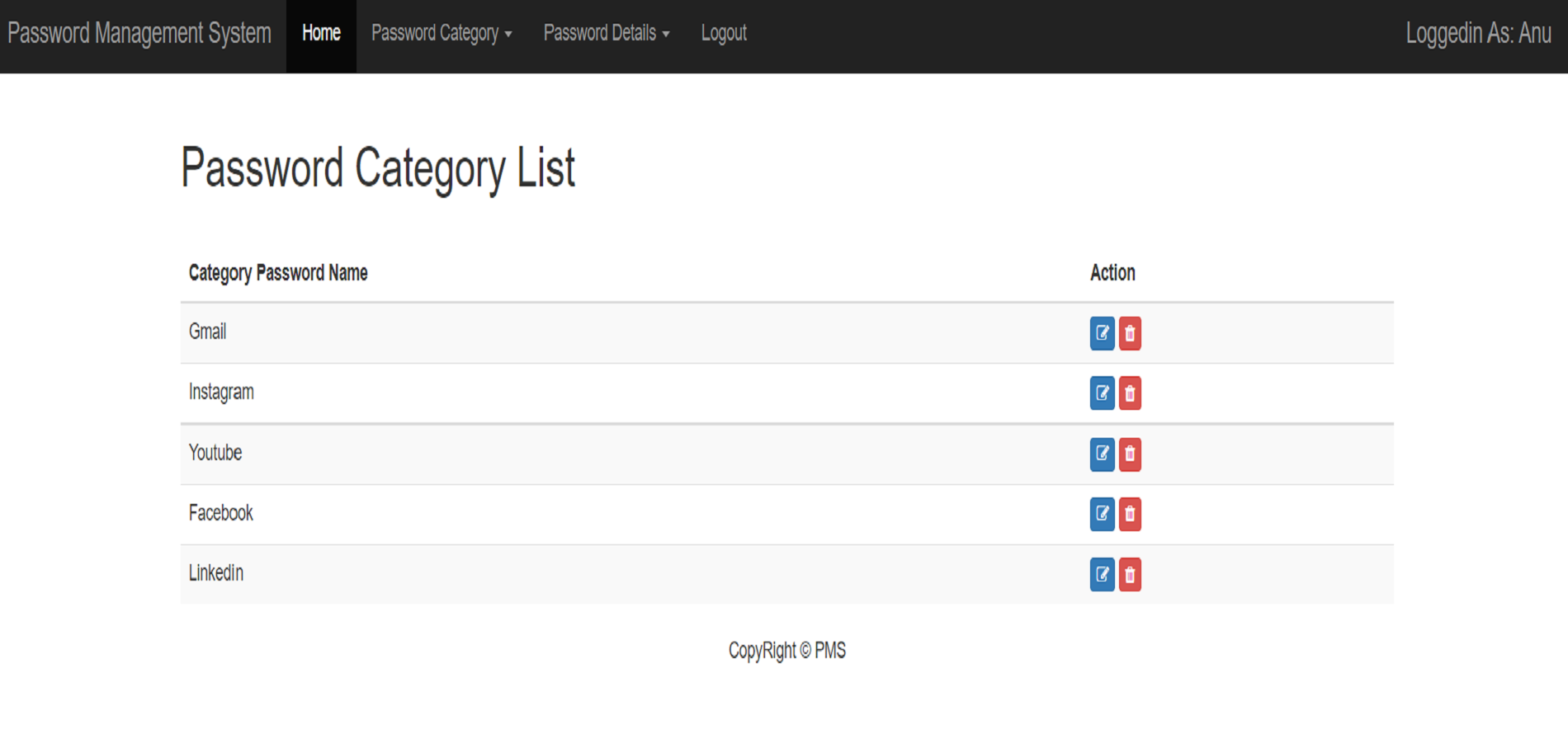 Password Management System
Implemented a responsive password management system, allowing users to add and view password categories and their details. The system was developed using Node.js, Express.js, Bootstrap 4, and MongoDB, ensuring secure storage and a seamless user interface.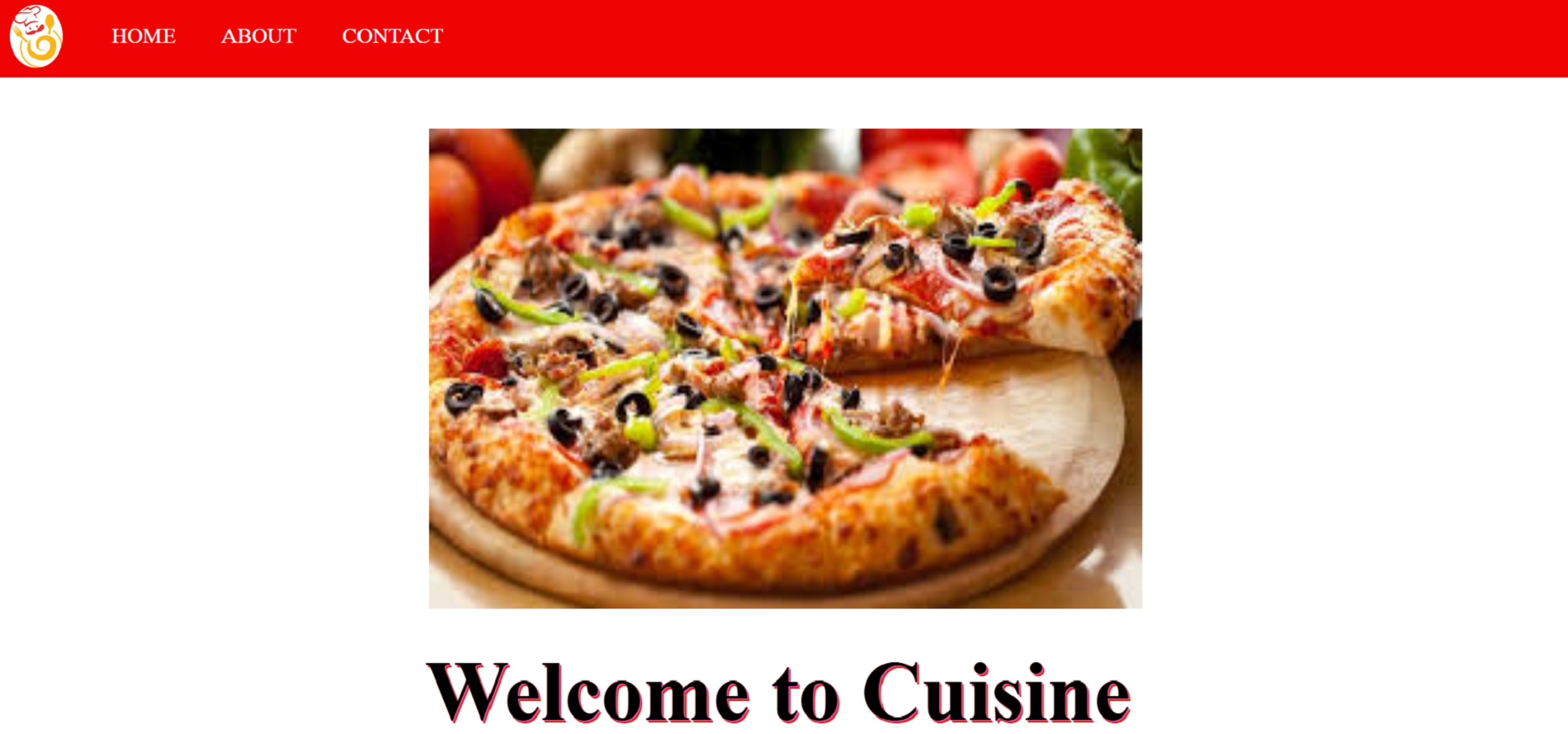 Restaurant Management System
Developed a responsive restaurant management website that allows users to view the menu of food items available at the restaurant. The website was built using HTML5, CSS3, Bootstrap4, and JavaScript, ensuring a visually appealing and user-friendly experience.
Open Source Contributions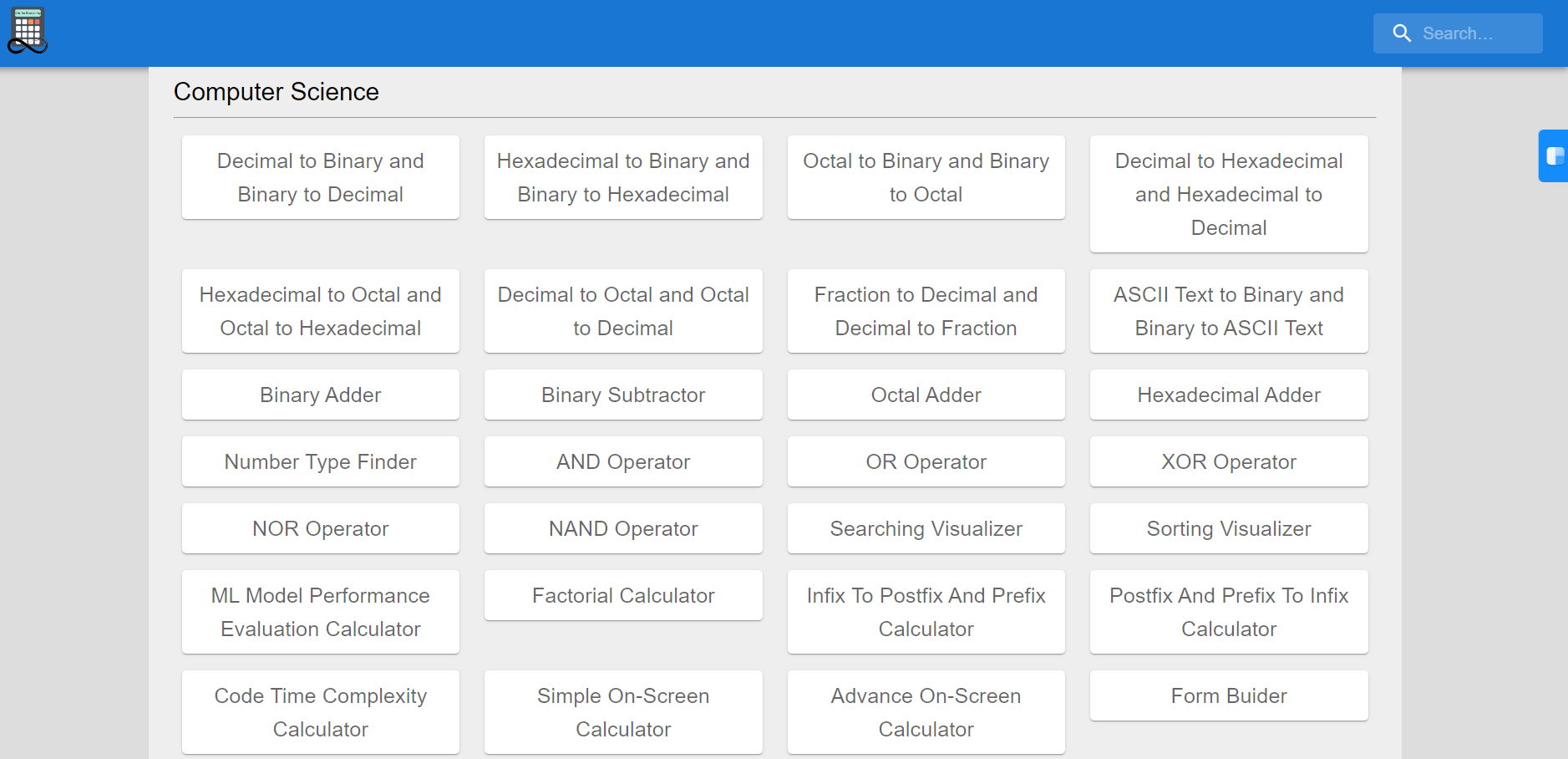 Calc_For_Everything
As part of HacktoberFest 2023, I made an open-source contribution to this repository by adding a form builder calculator, a receipt generator, upgrading the search visualizer, adding hexadecimal to octal and vice versa converters, and decimal to hexadecimal and vice versa converters, as well as a triangle type finder.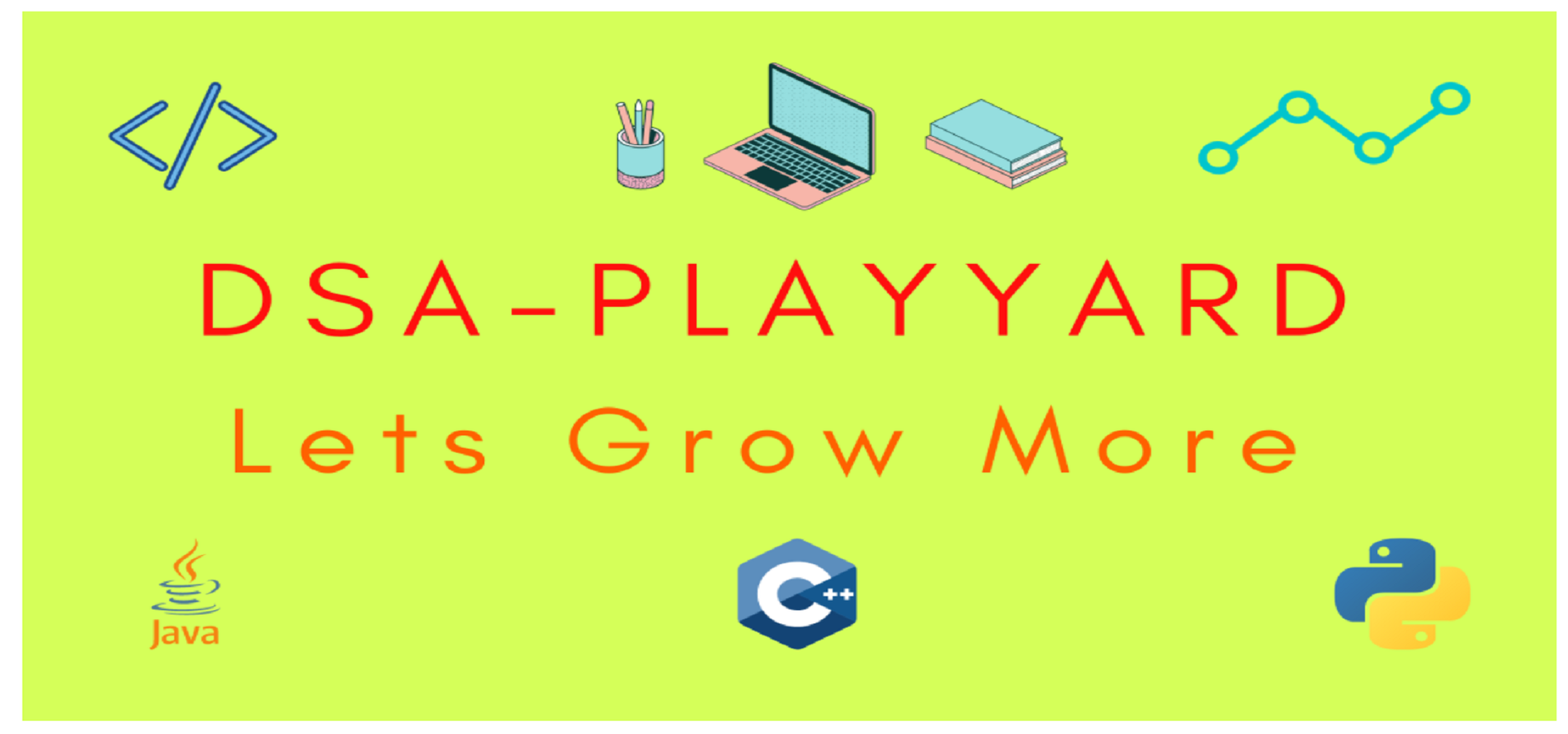 DSA Playyard
As a part of Let's Grow More Summer of Code '21, I made an open-source contribution by adding programs for counting primes and counting bits of a number using basic approach and bitwise operators respectively, using Java as the tech stack.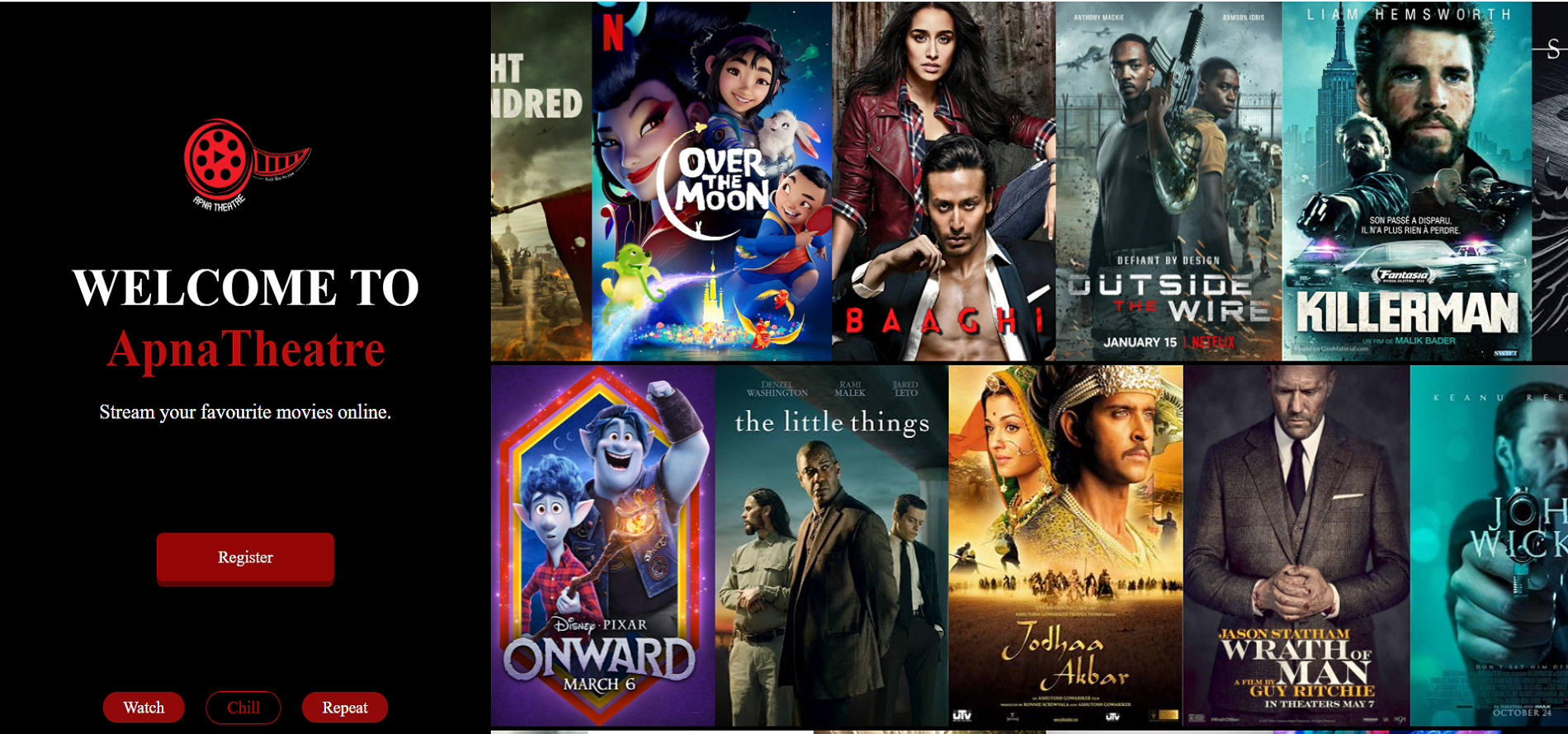 Movie Streaming Website
As a part of Let's Grow More Summer of Code '21, I made an open-source contribution by enhancing the tagline with hovering effects and animations, as well as adding a movie page to the project. The tech stack used for this contribution included HTML5, CSS3, and JavaScript.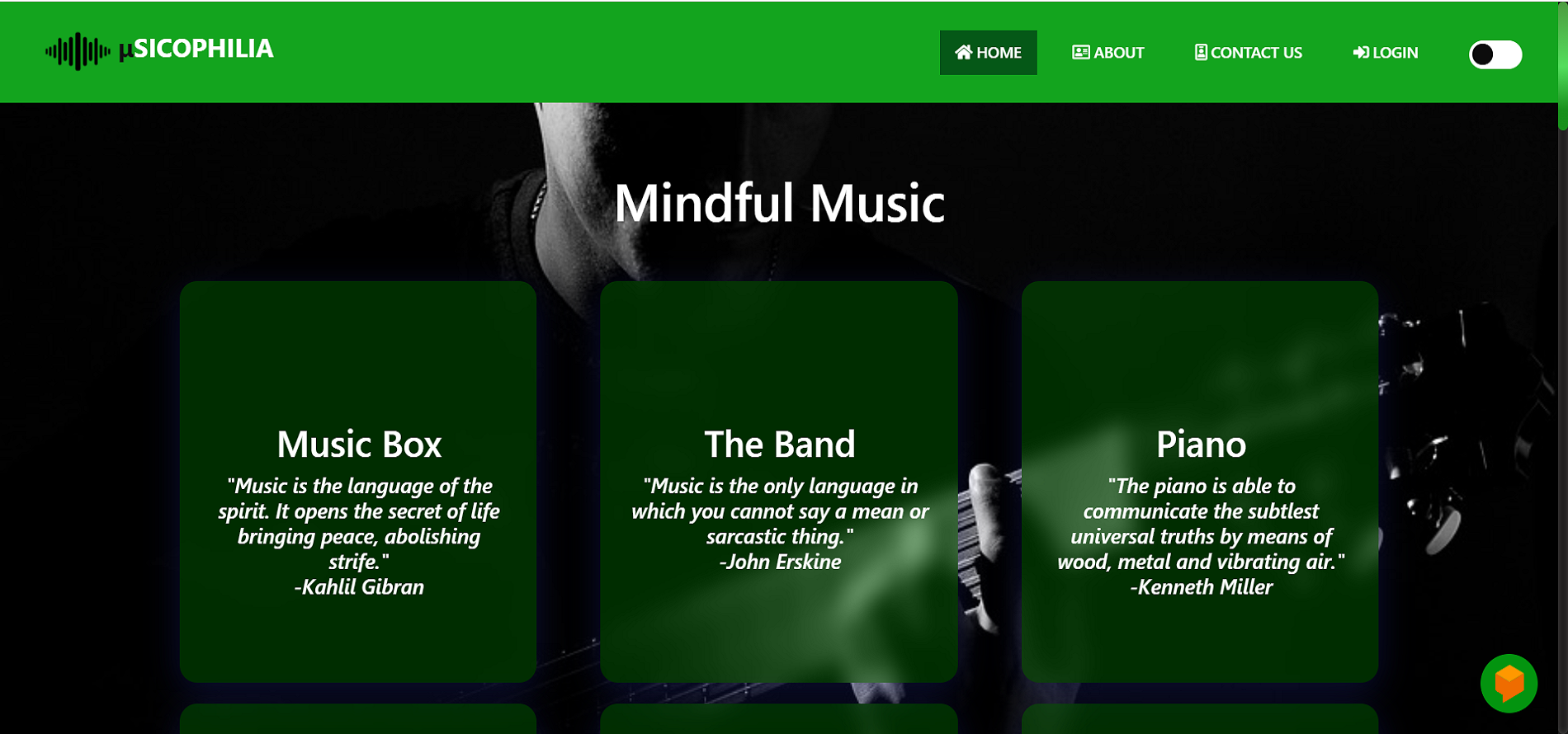 Musicophilia Website
As a part of Let's Grow More Summer of Code '21, I made an open-source contribution by adding styling to the band page using hovering effects and animations. The contribution focused on enhancing the visual appeal and user experience of the page. The tech stack used for this contribution was CSS3.
Achievements
Completed Ultimate Milestone - 30 Quest,15 Skill Badges in Google Cloud Facilitator Program, 2021.
Completed Full Stack Web Development Training in Tech Saksham Program, 2023 by Microsoft and SAP.
Completed Virtual Engineering Program, 2021 in Goldman's Sach.
Completed Virtual Advanced Software Engineering Program, 2023 in Walmart.
Won the Title : Best Healthcare Pitch - Critical Use Case in Research By Learning Hackathon.
Completed Hacktober Fest 2k21 and 2k23.
Participated in the Code for Gov Tech Mentoring Program by submitting a proposal for an open-source project in collaboration with the government.
Secured 6650th Rank in Google Hash Code, 2021 among 95k+ participants
Ranked 4336 in Java Full Stack in Capgemini Tech Challenge, 2021 among 20k+ participants.
Among Top 7 Consistent Performer in Coding from GBU.
Completed Google Cloud Fundamentals: Core Infrastructure on Coursera.
Completed Essential Google Cloud Infrastructure: Foundation on Coursera.
Completed Essential Google Cloud Infrastructure: Core Services on Coursera.
Completed Elastic Google Cloud Infrastructure: Scaling and Automation course on Coursera
Successfully cleared 1st Round of Uber Hacktag Hackathon among 25k participants.
Coding Profiles
5 Star in Java , Problem Solving, Python and 30 Days of Code on Hackerrank.
4 Star in C , Python , SQL on Hackerrank
Earned 100 Days Badge 2022 & Solved 300+ Problems on Leetcode.
Certification Courses
Have You Any Questions?
I'M AT YOUR SERVICES
Call Us On
+91 8318912687
Email
srivastavaanushka3@gmail.com
SEND ME AN EMAIL
I AM VERY RESPONSIVE TO MESSAGES